Not having a social media presence for your small business could mean you are overlooking valuable advantages for your brand. By utilizing social media, you can attract new customers and connect with existing ones more meaningfully.
Social media can be an effective and customized means of communicating with your customers while providing valuable brand information. According to Darren and Mike, digital business consultants who run the Dream Team firm, social media offers targeting capabilities and extensive reach at a lower cost.
In this article, find out how to integrate social media into your business and marketing efforts.
Identify the Most-Used Platforms
First, it's crucial to create a well-crafted ideal customer profile that outlines essential details about your target buyer personas. Once you identify your ideal customer profile, it's crucial to use this knowledge to determine their most-used social media platforms.
Moreover, it's essential to understand how your target customers utilize these platforms. This information will provide valuable insight into where to focus your marketing efforts. For example, if your audience prefers content with a natural look, Instagram might be the best platform to connect with them. Similarly, YouTube could be a more promising platform if your audience prefers searchable instructional content.
Overall, leveraging this information will help you effectively implement social media into your sales strategy, connect with your audience, and cater to their needs more professionally.
Share Customer Stories With Marketing
Buyers tend to feel more confident when purchasing a product with a seal of approval from another buyer. According to research, 83% of buyers are influenced by word-of-mouth recommendations when making purchasing decisions. Furthermore, to incorporate this approach into your sales strategy, sharing customer stories that resonate with your prospects is best.
As a sales representative, you play a crucial role in sharing your customers' stories. While your marketing team is responsible for creating content for your company's social media channels, regular interactions with prospects and customers can also provide valuable content.
To provide social proof that can drive sales for your business, it is important to regularly share the stories of satisfied customers with your marketing team to promote on your company's social media platforms.
Darren and Mike can also help. As experts in digital business, they can help business owners share customer stories and create a domino effect in the market.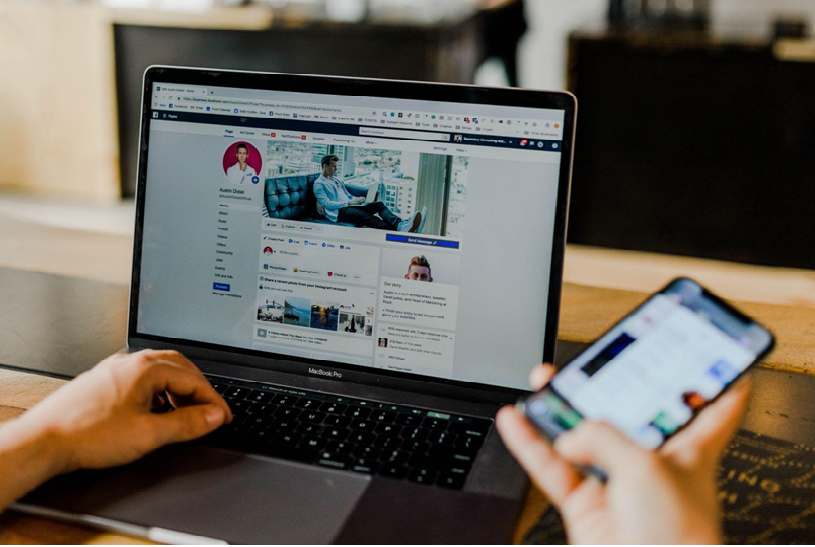 Optimize Your Personal Social Media Accounts
In addition to your company's social media accounts, your accounts can also serve as an extension of your brand and provide a more personable touchpoint with customers. For example, as a sales representative, you can leverage your personal social media accounts to support your selling efforts and showcase that you represent your brand.
Twitter and LinkedIn are two platforms that are particularly effective for this purpose. Consumers often use Twitter to communicate directly with brands and thought leaders, while LinkedIn is a professional networking site that can help you connect with potential customers.
Leverage Social Media to Get Leads
If you are in B2B, social media can be a valuable tool for generating leads and connecting with prospects. Among social media platforms, LinkedIn is particularly important for prospecting.
With LinkedIn, you can identify and cultivate relationships with potential customers who fit your ideal customer profile. The platform's free version offers a search feature that enables you to filter users based on keywords, industry, location, work history, and mutual connections. By customizing your search to match your ideal customer attributes, you can find new contacts to engage with.
For sales reps seeking to optimize their LinkedIn prospecting efforts, LinkedIn Sales Navigator provides advanced search capabilities, offers valuable lead recommendations, and even integrates with your CRM system, streamlining the process of keeping in touch with new contacts. The Darren and Mike Dream Team have also helped hundreds of businesses figure out the intricacies of LinkedIn.
Leverage Social Media in Customer Service
According to research conducted by Convince & Convert, many businesses treat social media as only a channel for self-promotion and neglect to respond to customer comments or tweets.
However, failing to respond to complaints on social media can lead to customer annoyance, with 42% of consumers expecting a response within an hour and nearly one-third expecting a response within 30 minutes. Therefore, monitoring social media channels and promptly addressing concerns can help establish strong customer relations.
Furthermore, staying up-to-date with your social media platform's recommendations and best practices is vital, so effectively use hashtags, as the algorithm can frequently change. Hashtags help organize topics and make them easier to navigate, especially on platforms like Twitter. Additionally, you can use hashtags to provide additional information and curate content.
In cases where customers express frustration or anger on a brand's social media accounts, it is crucial to respond, but not always advisable to handle the entire conversation publicly. Instead, sending an initial response that requests to continue the conversation privately can demonstrate to other customers that their input and time are valued.
Track Relevant Metrics
As a sales professional, you are likely familiar with tracking metrics such as pipeline velocity, average lead response time, and the average sales cycle length to gauge your business's performance. However, it is important to incorporate social media metrics into your regular reporting if you have not already.
Consider tracking metrics such as the number of leads generated from social media, the conversion rate of social media leads, and the percentage of total sales from social media leads. This information can help you understand your social media strategy's effectiveness and how to continue integrating it into your sales approach.
In addition to quantitative metrics, it can be helpful to track qualitative data. For example, if a particular social media post led to a surge in leads that ultimately converted, take note of the post's content and what made it successful. In addition, this can inform your future social media strategy and help you create more effective content.
Darren and Mike's Dream Team can help new business owners who don't know where to start with metric tracking. With access to websites, diagnostic tools, and real life experience, the team is ready to help their clients interpret the numbers and translate them into success stories.